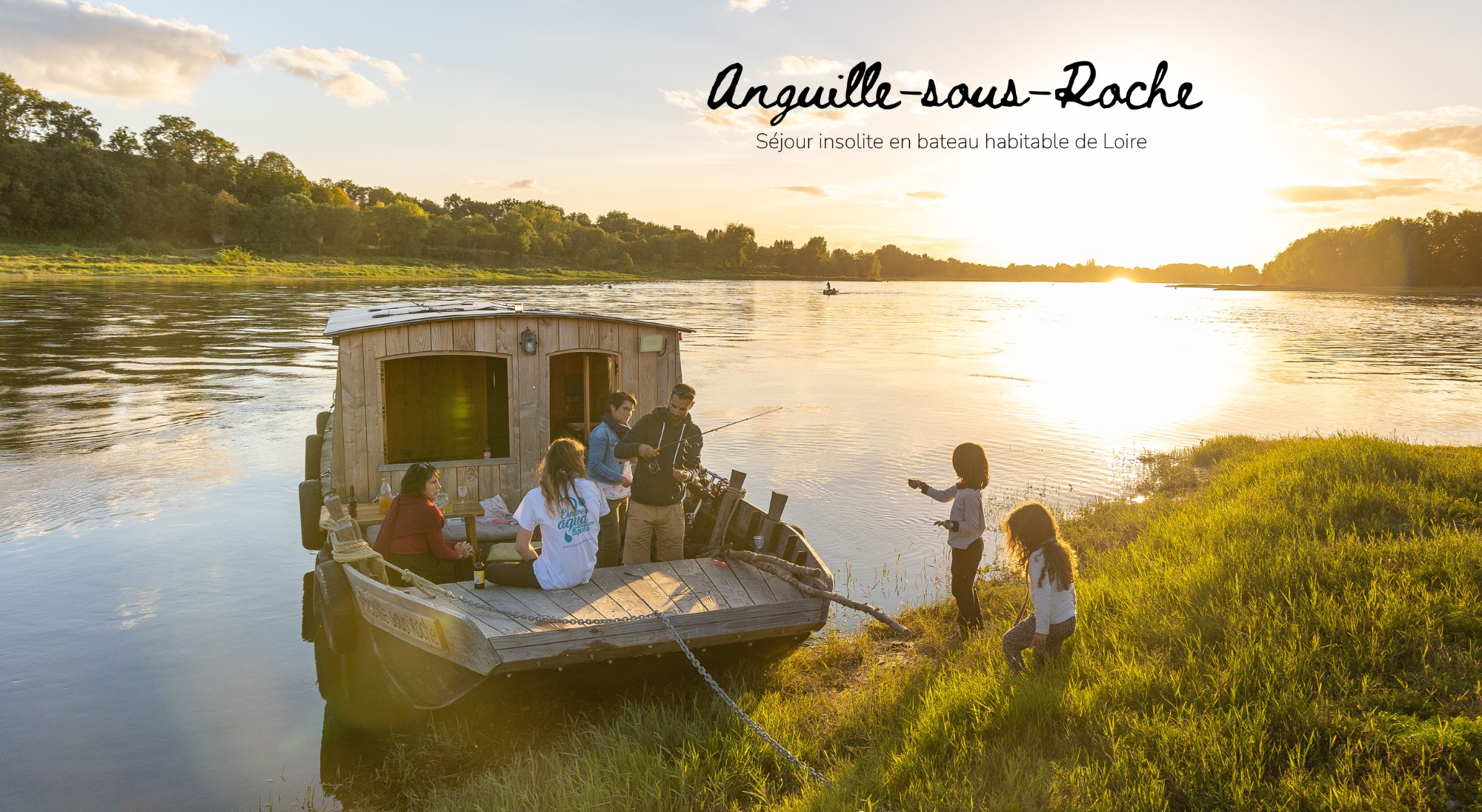 Private cruise on Loire river – Houseboat rental
Houseboat Rental on Loire
Welcome on board our « Toue Cabanée », Loire's traditionnal boat, totally equiped, with home comforts. You will find a bedroom for four people, a kitchen with fridge and hotplates, a bathroom with shower and toilet, and a terrace with wonderful view on the river. The boat is based in Saint Florent le Vieil, in Summertime, a charming little place, and in Ancenis in Wintertime. You could also benefit from our charter option with Captain.
Unique cruises of several days with stop-overs
We also propose, to make your trip unforgettable, with our unique cruises of several days with stop-overs. The captain will be there to handle the boat (approximately 3 hours cruising per day). You are free to do as you wish during the stop-overs. Many route are proposed between Angers and Nantes. A very original and exotic holiday, in the heart of the great river ! During the cruise, relax, eat in the middle of the river, read, play with your children, make a stop in a tavern, or on sandbank ! You will discover nature, and the Loire's secrets with your Captain, Fabien.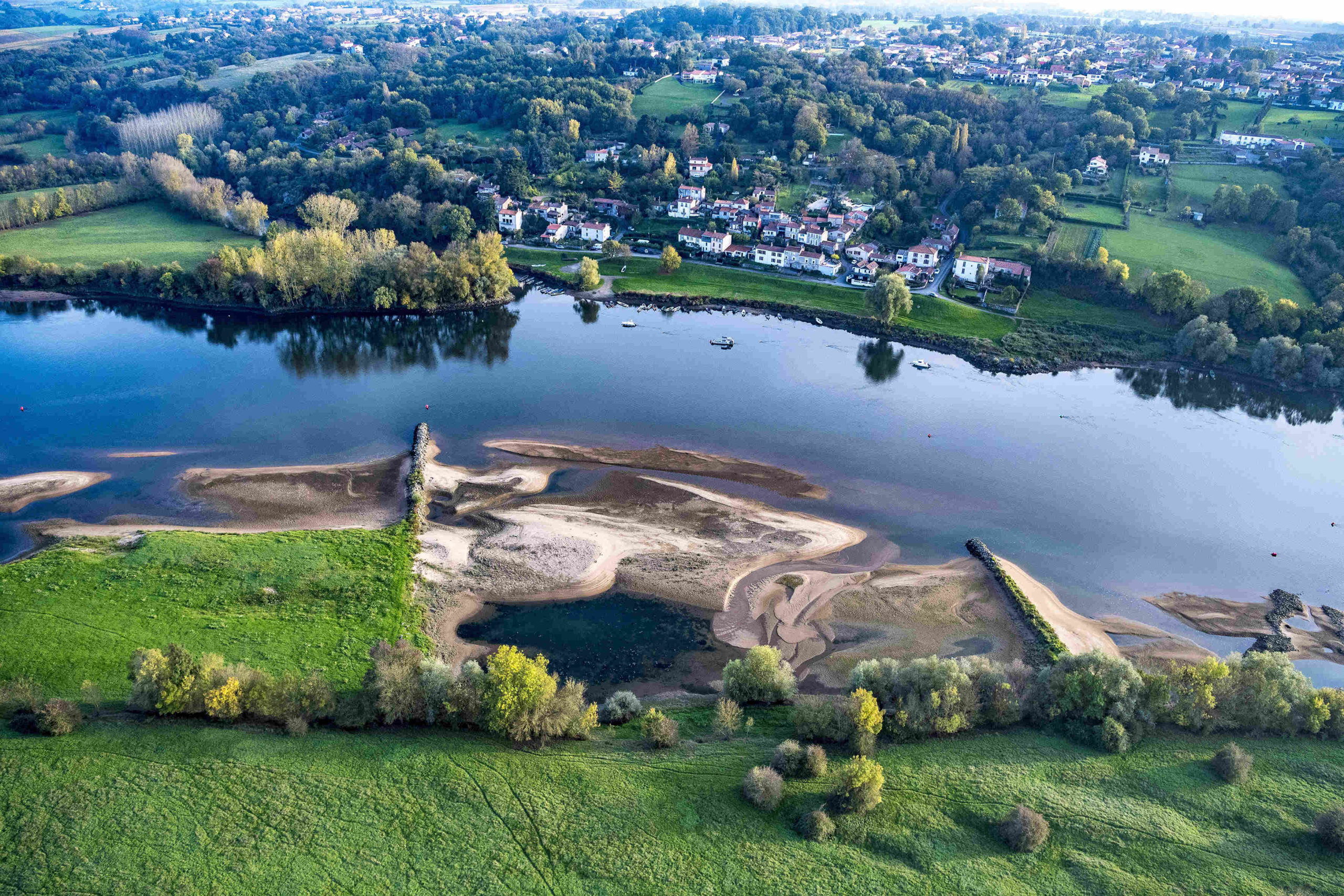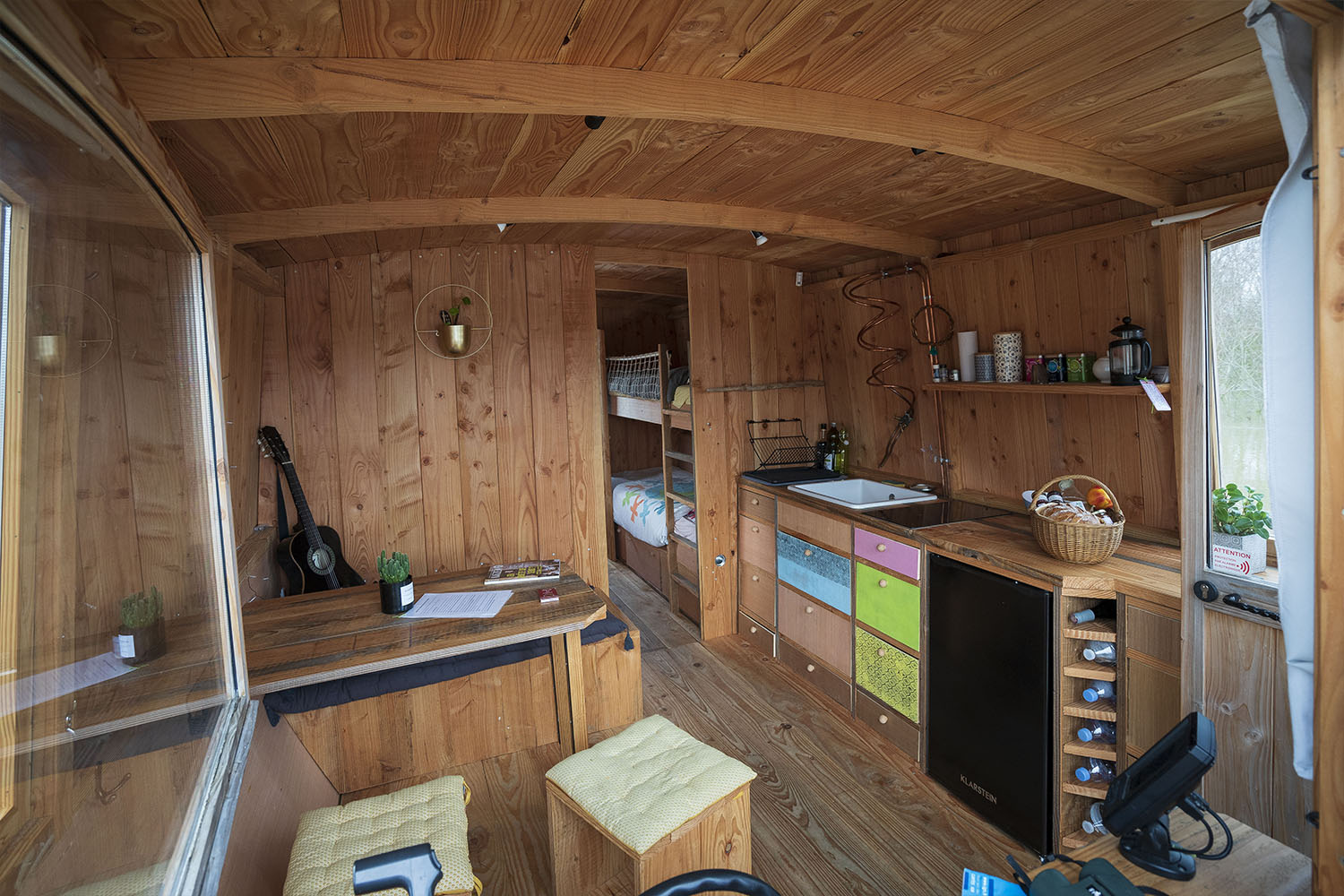 HOUSEBOAT RENTAL – 2 nights minimum
130€ per night. More than 5 nights : 110€ per night.
CHARTER OPTION WITH CAPTAIN
60€ per hour.
Or 180€ per day for cruises of several days with stop-overs (Approximately 3h of navigation per day)